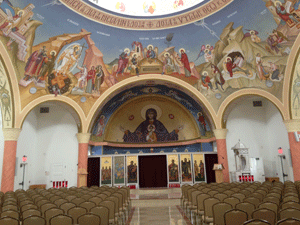 Kinetics AV started as Kinetics Audio. We felt the name change necessary as much of our business involves video systems too.
We are a professional firm offering equipment sales, design, installation and implementation of commercial audio and video systems. We handle systems of any size, from bingo halls to worship facilities to national stadiums. If you have a need for AV, we have your solution.
Located just 10 miles south of Pittsburgh, PA we service local and national clients.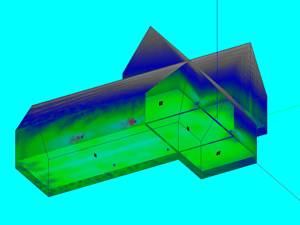 Engineering and experience are our strengths. We know that your new system will look and sound great prior to installation. We use the latest acoustical modeling software to accurately predict how the sound behaves in the facility. We have industry specific radio frequency scanners to find open spaces for your wireless microphones to operate interference free. We use light meters and color calibration to ensure the video color and brightness are correct. We are heavily into the continuing education of our staff to keep up on the latest technology. We are so confident in our engineering ability that we offer a money back guarantee.
You can go down to the guitar store for your next system that they guess will work or you can have a system from Kinetics that is guaranteed to work.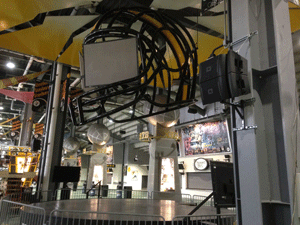 Our employees come to us from various technical backgrounds, giving us expertise in a wide range of industries. Kinetics AV is owned and operated by Dave Potts. Dave has 25+ years of experience in the design, installation and service of audio and visual systems and he wants the company to provide you with a value-driven system that is intuitive and reliable.
We are passionate about what we do and the satisfaction of our customers. We love what we do and it shows in every project we encounter.